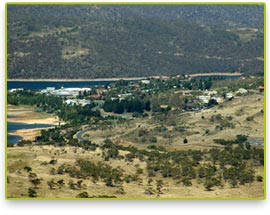 commercial retail / hotspots

In the dynamic commercial retail property market, leading property owners and managers are consistently seeking out and implementing new services to reach new tenants, retain existing tenants, increase income per tenant and reduce vacancies. No longer just for big businesses, broadband Internet access and hotspots have emerged to be a top tenant requirement and strong contributor to their store revenue streams.

Airlan provides commercial retail property owners and operators with a wireless broadband Internet access solution at a quarter of the cost of traditional wired broadband solutions. Comprising of hardware, software, installation and billing/management services, Airlan's Commercial Retail Solution provides commercial retail property owners and operators with a complete turnkey solution.

Wireless Internet access is provided by Airlan's Access Point. Tenant and customer account authorisations, billing, and accounting are handled by Airlan's Backoffice, hosted at Airlan's facilities. Installation, maintenance and support of Airlan solutions is done through their network of authorised contractors. Each contractor is trained and certified to deploy and maintain the solution in a rapid and cost-effective manner. Internet access, tenant billing and accounting are automated and performed by Airlan's Professional Services. As an option, property operators as well as retail store operators can also complete this task.

For properties already offering wired broadband Internet access, Airlan's solution extends Internet access to wireless areas such as lobbies, patios, and other store areas. For properties without broadband Internet access, Airlan enables operators to provide ubiquitous Internet access for their tenants and customers without the traditional effort and expenses of rewiring the property.

Airlan's Commercial Retail enables property operators to:Increase property rentals by offering tenants with broadband Internet access.Retain current tenants and enhance tenant satisfaction by providing new relevant services.Increase tenant revenues by enabling them to offer new services to their customers.Increase income per tenant by offering reliable pay-for-Internet access with Prepaid cards. Contact Airlan now to begin offering wireless broadband Internet access to your tenants today!