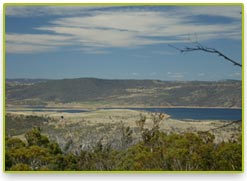 hotels, motels, lodges and resorts

If your in the hotel business, how are you going to fill up more rooms? In the 60s, it was put a sign out front that says Air conditioning. In the 70s, it was cable. In the 90s, it was Satellite TV. Now it will be Wi-Fi.

Whether its wireless access in the public space or a high speed Internet connection in the guest room, customers are making decisions about where they stay based on high speed Internet access availability
In the competitive hotel industry, leading operators are consistently seeking out and implementing new services to reach new customers, retain existing customers, increase revenues per guest and enhance guest satisfaction. Among business travellers, broadband Internet access has emerged to be a top guest requirement and revenue generator.

Airlan provides hotel operators with a cost effective wireless broadband Internet access solution. Comprising of hardware, software, installation and billing/management services, Airlan's Hotel Solution provides operators with a complete turnkey, seamless solution.

Both Wired and Wireless Internet access is routed through Airlan's Network. Guest account authorisations, billing, and accounting are handled by Airlan' Backoffice, hosted at Airlan's facilities. Installation, maintenance and support of the Airlan solution are done through their network of authorised contractors. Each contractor is trained and certified to deploy and maintain the solution in a rapid and cost-effective manner. Internet access, guest billing and accounting are automated and performed by Airlan Professional Backoffice Services.

For hotels already offering in-room wired broadband Internet access, Airlan's solution extends Internet access to wireless hotel formal and informal meeting areas such as lobbies, patios, meeting rooms, and halls. For hotels without broadband Internet access, Airlan enables operators to provide in-room and public space Internet access to guests without the traditional effort and expenses of rewiring the hotel.

Airlan's Hotel Solution enables hotel operators to:Increase hotel bookings by offering guests with broadband Internet access.Increase existing customer loyalty and satisfaction by providing new relevant services.Increase revenues per guest by offering reliable pay-for-Internet access using pre-paid cards.
Contact Airlan now to begin offering wireless broadband Internet access to your hotel guests today!