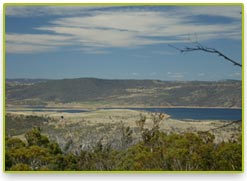 how it works

Airlan's Wireless solutions are based on a Proven, Secure, Reliable and Affordable technologies! Any residential, business, enterprise, hotel, motel, resort, cafes, food service businesses, lodge or multi-unit accommodation that needs affordable and reliable Internet access can use Wireless. Wireless Internet is a powerful alternative to the regular Internet services as its portable and flexible.

By installing a small radio and antennae on your rooftop or a wireless modem in your laptop, Airlan is able to send information over its privately owned and operated infrastructure out to the Internet at incredibly high data rates. We utilise approved 2.4Ghz and 5Ghz spread spectrum. Data is highly secured using private encrypted data tunnels across our network and transmissions of this type have been utilised by the military and agencies of the Government for secure data communications.

When your wireless modem associates with our Hotspots and you login to Airlan's network you're connected in seconds to the Internet at you're chosen plans configuration. Airlan's billing system keeps an accurate record of your connection and usage and makes it available to you online to monitor your own usage patterns and change your plan accordingly. You then have the freedom to roam and connect using the same login from anywhere on Airlan's coverage area.

Wireless technology is not new. However Airlan is on the leading edge of introducing this advanced technology based service as an affordable alternative to traditional Internet services to the regional areas of Australia based locally in Jindabyne. There are a variety of configurations and connection options available according to your individual needs. Wireless technology is the future of the Internet. Its mobility, unlimited growth potential, without huge equipment charges and low cost makes it a very smart business decision. It's the ideal solution for today's communication-intensive businesses. Airlan is bring you technological solutions used in capitol cities today!