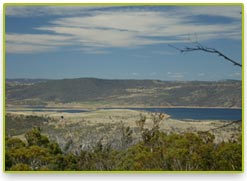 residential and business

Airlan provides residential and business users with a wireless broadband Internet access solution at almost half the cost of traditional wired broadband solutions. Comprising of hardware, software, installation and billing/management services, Airlan's Enterprise Solution provides users with a complete turnkey solution for increased productivity with unsurpassed technology. Airlan's reliable solid-state Access Point controller, provides wireless Internet access, whereas, user and customer account authorisations, billing and accounting are handled by Airlan's backoffice, which is hosted at the Airlan facilities. Residential and Business users can now increase their productivity by accessing the Internet in any location and use additional Internet services, such as email, specialised web applications that are location specific to the community or business.

Each contractor is trained and certified to deploy and maintain the solution in a rapid and cost-effective manner. Internet access, tenant billing and accounting are automated and performed by Airlan's Professional Backoffice Services. Additional services include a self care portal so customers can maintain their own details, view usage and purchase additional products.

For businesses already connected with "wired" broadband Internet access, Airlan's solution extends Internet access to "wireless" areas such as play grounds, cafeterias, lobbies, and a host of various other places, where users may gather to do their work. As a result, Airlan's Business Solution increases productivity and adds a significant value to our busy environment.

Contact Airlan now to begin offering wireless broadband Internet access to your Business users today!